CINEMA CYCLE — THE WILD BOYS
DIRECTED BY BERTRAND MANDICO, 2017
At the beginning of the twentieth century, five teenagers from well-to-do families commit a savage crime. Now criminals, they are entrusted to the captain of a sailboat for a punitive voyage. Drawing from numerous influences, The Wild Boys offers hypnotic and equivocal images, and plunges the audience into visual hallucinations that are both poetic and transgressive.
Film echoing Petrushka in Ballets russes.
Cinéma Le Mazarin — Aix-en-Provence
DURATION: 1H50
CINÉMA LE MAZARIN
CINEMA CYCLE RATES: CLASSICS NORMAL: 7€ | CINÉTOILE: 6€ | UNDER 14 YEARS OLD: 5€
PURCHASE ON SITE OR ONLINE ON LESCINEMASAIXOIS.COM
Related content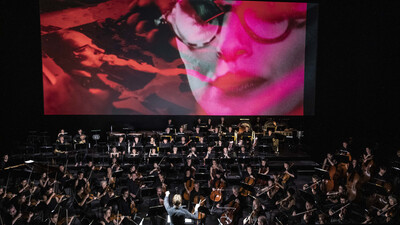 BALLETS RUSSES
THREE FILMMAKERS REVISIT THREE OF STRAVINSKY'S MASTERPIECES PERFORMED LIVE BY THE ORCHESTRE DE PARIS AND KLAUS MÄKELÄ, IN A PAS DE DEUX THAT MIXES...