CINEMA CYCLE — PLANETARIUM
DIRECTED BY REBECCA ZLOTOWSKY, 2016
In late-1930s Paris, two young American psychics, played by Natalie Portman and Lily-Rose Depp, are recruited by a famous film producer to star in a wildly ambitious film. Both romantic and fantastical, Planetarium is a veritable love letter to cinema: it captures the art of illusion and excess, and the eternal search for what is elusive or invisible.
Film echoing The Firebird in Ballets russes.
Cinéma Le Mazarin — Aix-en-Provence
DURATION: 1H45
CINÉMA LE MAZARIN
CINEMA CYCLE RATES: CLASSICS NORMAL: 7€ | CINÉTOILE: 6€ | UNDER 14 YEARS OLD: 5€
PURCHASE ON SITE OR ONLINE ON LESCINEMASAIXOIS.COM
Related content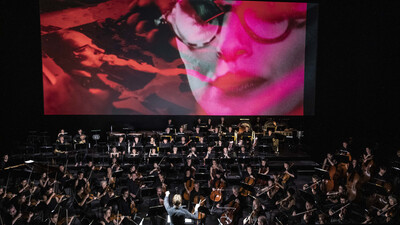 BALLETS RUSSES
THREE FILMMAKERS REVISIT THREE OF STRAVINSKY'S MASTERPIECES PERFORMED LIVE BY THE ORCHESTRE DE PARIS AND KLAUS MÄKELÄ, IN A PAS DE DEUX THAT MIXES...